Personal alarms are safety devices that, when triggered, send an alert to a pre-set number of mobile phone numbers or a 24-hour monitoring service. We lab test and review the latest models, including watches and pendants, to help you find the best personal alarm for an emergency.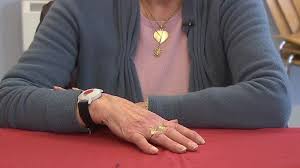 A personal alarm is always on and monitors:
the wearer's position using GPS
any increases in speed (indicating the wearer is in a car)
sudden movements followed by no movement (indicating a possible fall).
They also include an SOS button for the wearer to press and send an immediate alert to a call centre (if you have choose a 24/7 monitored personal alarm) or a list of pre-determined contacts. This is powered by a built-in SIM, similar to a smartphone.
There are two basic options for personal alarms:
a pendant you wear around your neck
a smartwatch worn on your wrist.
Choice has a great comparison on which alarms you should compare before you buy.
Your smartphone has some apps that are similar to personal alarms, but they'll have some limitations.  The type of personal alarm you need will depend on the needs of the person in your care.
If the person in your care has:
limited mobility – consider features such as fall detection
Alzheimers or dementia – consider features such as automatic tracking, which can to help locate a person unable to communicate their position or condition.
The Commonwealth Home Support program, at myagedcare.gov.au. This provides government support for individuals that require access to services and financial assistance, required for independent living as they age. Some personal alarms are available for free, or at a reduced rate, through this program.
The National Disability Insurance Scheme (NDIS) can also provide funding.
Veterans can also receive support through their own government program.