Management of Urinary Incontinence 
Location
Suite 20/37-39
Albert Road,
Melbourne 3004
Incontinence means any involuntary or accidental leakage of urine or faeces. Incontinence can occur in men or women of any age, but people who are elderly or have a chronic health problem are at increased risk.
Continence assessment
There are different types and causes of incontinence. A continence assessment can help establish a plan to meet the individual needs of the resident.
Information collected during a continence assessment may include:
the person's medical history
how often the person urinates (wees) and defecates (poos)
a rough estimate of the amount of urine passed
visual description of the faeces
whether the leakage is urine or faeces
details of diet and fluid intake
list of medications including prescription, over-the-counter and herbal preparations
current health concerns
self-care abilities – for example, whether the person can feed, dress and bathe on their own
whether or not the person recognises their need to go to the toilet or remembers the location of the toilet.
Tests or investigations performed during an assessment can include a urine test and an ultrasound of the bladder (performed on the skin surface below the belly button).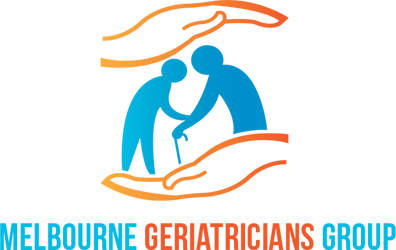 You can count on us to look after your family
Melbourne Geriatrician Group is one Australia's largest private Geriatrician Groups, with patients across more than 160 Aged Care facilities. We are formally partnered with and provide training and research partnership to, many major Aged Care Groups. We are committed to improving the quality of life and health of In home and Nursing Home Patients. We provide a no fee (bulk billed) aged care specialists services to residents of nursing homes and also retirement home in the Residential Aged Care Facility (Nursing Home) negating the need for residents to be transported to clinics or Hospitals.